Back from a few weeks away and now catching up with emails and all the blogging. Jeremy Crampton's posting caught my eye on the politics of airspace.
Open Geography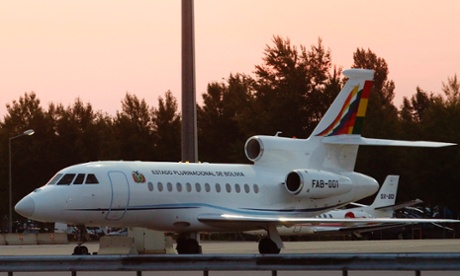 The extraordinary events of the last day–blow-by-blow live blog here from the Guardian–have certainly raised plenty of legal and diplomatic issues. What is the legality of diverting a head of state's official plane, or even refusing airspace, despite the plane reporting being low on fuel? Did the US pressure European countries, especially France, Portugal, Spain and Italy to refuse landing rights on the suspicion that Edward Snowden was on board the Bolivian president's flight?
Bolivia has labeled this an "act of aggression" and if the head of state's plane counts as sovereign territory–in the way an embassy does–then they may well be justified in seeking some satisfaction (RT is reporting they will complain to the UN).
In not unrelated news, as the Guardian puts it, Ecuador will today announce who they think is behind the "bug" they found in their embassy in London last month. This is the…
View original post 197 more words